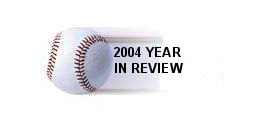 WEEK 1
Roughriders at Camden County, PPD
June 2, 2004
BLACKWOOD - The Roughriders' season opener was postponed due to inclement weather. The game will be made up on July 8 at Camden County College.
Roughriders 3, D'Andrea 2
June 4, 2004
HADDONFIELD - Jeff Pilling's two-out, RBI triple in the top of the sixth inning broke a 1-1 tie, helping the Roughriders open the 2004 season with a 3-2 victory over D'Andrea Construction. Pilling's blow scored Mike Carlino, who started the rally with a walk. Phil Arena's subsequent RBI single increased the lead to 3-1. Reliever Rob Schork earned the save by pitching out of a bases loaded jam in the final frame. Brian Spicer (1-0) started and limited D'Andrea to just one hit over five innings. He struck out three, issued one walk, and did not allow an earned run.